Your concern. Our response.
Can we reduce fleet size at time of equipment renewal?
I would say about 30% of our fleet is here just to cover for potential losses or inefficiencies. This is an incredible share of our budget.
If we could tackle the lost trays issue and ensure optimal utilization of assets on the field, we would save a considerable amount of money in equipment - but this is impossible at the moment.
Impossible? Not with SMADE!
With SMADE lifecycle tracking and geolocation features, your entire Operations process will be optimized. No more underused or lost assets means no more inefficiencies, so no more need to cover for them... With SMADE, you will finally be able to reduce your fleet size without impacting your sales.
Activity tracker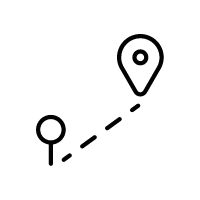 Location tracking

Location history

Last location communicated

Prevent lost trays

Prevent dormant trays

Reduce fleet size