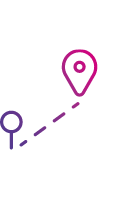 To know where your kits are at any time,
Helping you avoid losing kits.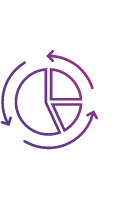 To better understand your assets' lifecycle
Which in turn can help schedule preventive maintenance only when necessary, rather than arbitrarily, and streamline your inventory management processes.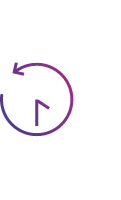 To distinguish which kits are used enough
By period, and take action such as calling back underused sets in an instant, thus decreasing turnover rate and financial losses.
Marketing and R&D excellence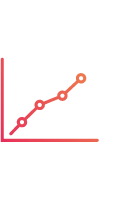 To indicate whether products are performing as expected, thus allowing you to improve your next generation of products or simply back-up your marketing claims.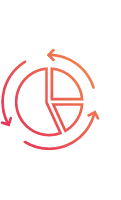 See which assets are more favored by users
And develop new products accordingly/based on collected usage levels.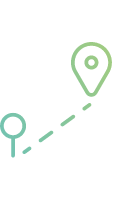 To easily know assets' full history
Even at unit-level, thus improving compliance w/ regulations.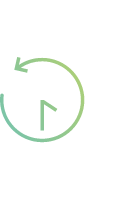 To smoothen your operations during recalls
By easily figuring out which kits are concerned and locate them quickly.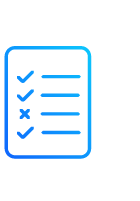 To attain financial compliance requirements with ease
As real inventory value becomes clear and can be accessed from anywhere, at anytime.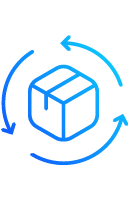 To see all of their assets' lifecycle
Including usage level, unexpected events, and location records, allowing them to evaluate profitability of inventory, at unit-level.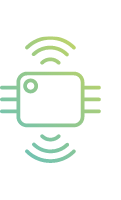 Thanks to the internal RFID reader and location tracking capabilities
The system is capable of knowing where kits are, allowing for ease of tracking whether you are shipping them out or expecting them to get back to you, and know whether the kits are complete and up to quality standards before expediting them to end users without having to check each of them by hand.
We take the healthcare industry to the next level by unlocking a world of data.
Ensure kits are complete Ensure kits arrive on time Ensure kits are sterilized on time Improve patients & surgeons' experience Express delivery through field transfer
Strengthen product claim through enhanced technical options Propose new development ideas based on real usage data, performance data, user feedback, …
Save time & money Perform necessary maintenance only Efficient recall processes Ensure patient safety and regulatory compliance
Get real inventory value Pinpoint underperformers Hold accountable right stakeholders Seek proper compensation
Improve turnover rate Reduce asset misplacements Reduce asset losses Call back products when needed Guarantee kits' readiness Avoid mistakes during kit preparation
Powerful, insightful, and yet so easy
SMADE user-friendly technology quite simply changes the way you tackle the Medtech industry's challenges.
Increased sense of responsibility among all stakeholders. Thanks to full lifecycle and unexpected events visibility.
Full visibility on assets' lifecycle including usage, unexpected events and location records, provides an added sense of responsibility amongst all stakeholders.
It's all about efficiency
Improved sales operations & stakeholders' experience.
Thanks to remote inventory cycle count, anticipated maintenance, and quality guarantee, empower your on-field sales reps and improve all involved stakeholders' experience. With SMADE inside, sales and operations are able to let hospitals and surgeons know in a click that their assets are ready for use by checking whether trays are complete, sterile, and up to standard. All parties involved, such as your sales reps, doctors, and most importantly patients are provided with a smooth process, from ordering equipment and shipping it from your warehouse all the way to the operating room.
Anticipation is everything
Better quality control & maintenance processes thanks to usage tracking and immediate action.
Thanks to usage tracking capabilities and remote inventory cycle count, QA staff can take immediate action in case of unexpected events or if recall measures are in place. Quality control staff can also ensure that surgical instruments remain of the highest quality standard by conducting preventive maintenance as soon as thresholds are reached, thus giving your team peace of mind and ensuring that all fielded tools can provide the best patient experience possible.
Streamlined processes thanks to full lifecycle and assets usage visibility.
Warehouse and inventory management staff can manage inventory operations quicker. Assets can now be checked and sent on loan faster, tended to only when needed, and equipment availability can be checked in an instant with ease thanks to remote inventory cycle count.
Financial excellence thanks to remote inventory cycle count and activity tracking.
No more hidden numbers. With SMADE inside, financial compliance and end-of-year requirements are a breeze! Thanks to remote inventory cycle count and activity tracking, identify quickly and easily which assets are performing well and what your true inventory value is. By identifying low performers, costs, stock levels, and unecesary administrative measures are all a thing of the past!
Empowered by intelligence
Enriched expertise at the service of the patient experience.
Equipping surgeons' with added knowledge and technology enables them to better the overall patient experience. But it doesn't stop there. We also improve the surgeons' capabilities in the process, offering them cutting-edge technology to rise the robotics challenge.